MASTER YOUR CRAFT
"Years later, I'm still perfecting my craft on this nail journey. I decided to go back to the basics with an Advanced DIY course by Liz Morris of @thenailhub. Liz is a fantastic instructor and I can't wait to learn whatever else she's willing to teach at #thenailhubschool." @chaosnailed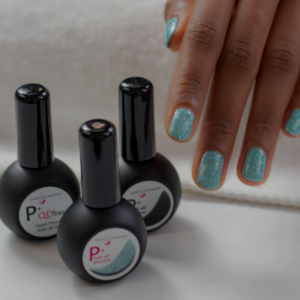 SIGN UP FOR CLASS
LEVEL 1 COURSE
Learn about gel chemistry, basic application and removal techniques.
ENROLL
What students are saying...
★★★★★

What's inside matters! The Nail Hub is paving the way to make knowledge and safe products available for everyone.


@nelovedivi
★★★★★

I've been taking the #thenailhubschool course online and I can't recommend it enough as a DIYer — I no longer have to scrape the internet for crumbs of information on gel, what it is, and how to apply it. I literally cannot recommend it enough to DIYers or any folks interested in gel.

@terre__nails
★★★★★

I have been taking an online class with Liz @thenailhub. It has been so incredibly amazing! Liz is an amazing teacher and I have learned way more than I could have asked.

@carrissaloliver
★★★★★

I'm a licensed nail tech and recognize I still have much to learn. I have been watching Liz for a few years now, and appreciate how thorough she is when teaching. I learn something every time I watch. Thank you so much Liz for taking this journey with us!

@hh3nry61
★★★★★

Finally! So happy to have gel polish again. I followed The Nail Hub product application class. It makes such a difference to use a complete and high quality system. I'm hooked!

@paper_and_polish
The Nail Hub is the most trusted destination for high performance gel nail products, education, and resources.
As a company founded by a nail hobbyist turned professional nail tech we know first hand just how much access to safe and high quality products can be a challenge. With a constant lack of high quality education, wide-spread misinformation, and low-quality product options, it's easy to see how DIYers are struggling to safely and effectively enjoy their nail care.
With so many allergies and concerns around ingredients we are taking this conversation seriously. Through our education program we offer exclusive and controlled access to PRO-only restricted nail products. All nail lovers licensed or unlicensed now have the opportunity to earn access to professional grade product. We've worked hard to create an inclusive community that inspires and supports, and ensures safe nail care for all.