As independent nail techs and salon owners we all understand and can appreciate how much blood, sweat, and tears goes into starting and running our businesses.
We work days, nights, and weekends to grow our clientele, keep a full book, and stay on the cutting edge with our service offerings.But one thing that a lot of nail techs don't think about is what they can do to protect all this hard work. Something as simple as a cut from a nail file (clean or no), an ingrown toenail, or an accident caused by a flip flop can be the start of the end of your professional career.Being sued can be such a scary thing and even scarier is that the money you may have to pay doesn't stop with your business earnings. Those suited lawyers can come after your personal property too!
Protect yourself and your career with professional liability coverage.
real stories from real salons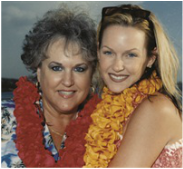 Nanci Soltani is a shining example of a great nail salon owner. She has won multiple awards for her dedication to quality and has been a successful salon owner for many years.Nanci, her salon, and the individual nail tech were all sued by a client because she got into a car accident after leaving the salon. Client claimed she crashed her car because the disposable flip flops she was wearing prevented her from being to hit the brake!Even though Nanci and her salon were ultimately found innocent, Nanci still had to settle out of court and pay the client for damages! Had she not had insurance she would have lost her business, her house, her car, and more!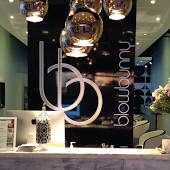 This popular dry bar in California was recently sued by a client who alleges she suffered a stroke after having her hair washed in a shampoo bowl!The client is seeking money to cover her medical bills plus damages. The client, 48-year-old Elizabeth Smith, says she visited the salon in late December 2013 and that during her service, her neck was "hyper-extended" due to a "defective" shampoo bowl and chair. This lead to her vertebrae cutting through her artery and causing a stroke two weeks later.The service provider is also directly liable for the injury.Accidents can and do happen so protect your career with a simple policy.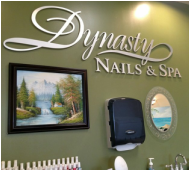 This salon that has shining reviews on Yelp has just been sued by a client who alleges the infection she received from the salon after getting a pedicure in March of 2015 led to her toe being amputated.The nail tech is accused of using cuticle nippers that caused a severe infection. The situation was made worse by the fact the client has diabetes and the infection worsened to the point her pinky toe had to be removed.The final amount that the salon and the individual service provider is being sued for is not yet released.Both salons and individual techs can be sued simultaneously!