Our product selection has all been sourced and selected to ensure our products are of the highest quality.

We provide an integrated shopping experience and fast delivery so you can get what you need when you need it.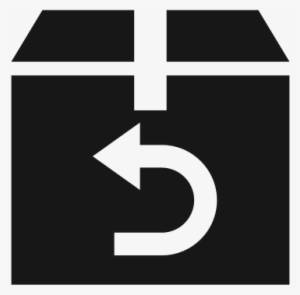 Need to return something? Please see our full return policy and process below.
please be advised due to the COVID-19 pandemic we are currently not accepting returns on any goods for your safety and for that of our staff.
Need to make a return? We understand that you may have changed your mind and wish to return a product. We accept returns within 30 days of purchase. To be eligible for a return, your item must be unused, unopened, and in the same condition that you received it. It must also be in the original packaging. Unfortunately due to health reasons we cannot accept returns of products after the packaging has been opened and/or used. There are certain situations where only partial refunds are granted (if applicable): 1. Any item not in its original condition, is damaged or missing parts for reasons not due to our error. 2. Any item that is returned more than 30 days after purchase.

To return an item: Please start a return via the link above. Our return portal provides all instructions and steps for returning items. Upon receipt of the returned items and inspection of their condition we will issue a store credit in an amount equal to the purchase price of the items plus applicable taxes. Items can be returned for store credit only. The cost of return shipping is $7.50 for any number of items and will be deducted from your credit. Refunds cannot be given for original shipping expenses. Please allow up to two weeks for your return to be processed after it is delivered back to us.

Broken/Defective Items: We pride ourselves on ensuring our products are of the highest quality. All products go through a rigorous quality inspection prior to being approved to ship. In the rare instance that a defective product has been shipped, you must notify The Nail Hub within 7 days of receipt via email by sending photos of the defective products and packaging to orders@thenailhub.com. The Nail Hub reserves the right to replace, refund, or provide store credit for the purchase price of the defective product(s) at our discretion.

To exchange an item: simply start your return process above and place a new order for the replacement item. Once we receive your return we will refund the purchase amount to the original form of payment. Please allow up to two weeks for your return to be processed after it is delivered back to us.
The Nail Hub offers global shipping. All shipping rates are calculated at checkout based on the size/weight of your package and your location. You can see your custom rate by adding your desired items to your cart and proceeding through the checkout process. Orders ship Monday-Friday, excluding major US holidays. SHIPPING TIME FRAMES PROVIDED BY THE CARRIER ARE ESTIMATES ONLY. And these estimates DO NOT include order handling time at our warehouse. For in-stock orders please allow at least 3-4 business days to receive your shipping confirmation and tracking number. Large orders and orders received during holidays or sales promotions may take longer to process. Orders are processed immediately after checkout is completed. For this reason, we are not able to make ANY changes to the order once you complete the checkout process (including cancellations, additions, removals, etc).

All orders are securely packaged and shipped via 3rd party carriers like Fedex, UPS, and USPS which means we are unable to take responsibility for or control your package once it has left our fulfillment facility. We do not control these carriers nor do we have any special privileges, information, or insights. Please note shipments DO NOT include insurance nor are we able to arrange for scheduled deliveries or signature confirmation. Please choose a secure address to receive your orders. Please understand we are not able to provide any more information than provided by your tracking information, nor are we able to control, manage or change how packages are handled by the carrier after pickup from our facility, during transit, as well as delivery. In the event you are unable to locate your delivery please contact the carrier first as they are best able to help you. We highly recommend purchasing Route Shipping Protection at checkout to fully protect your package from damage, loss or theft.
***Please note all taxes, importation fees, duties, and/or customs charges imposed by your local government and/or mail service are not controlled nor covered by The Nail Hub. Please be advised you may have to pay taxes/duties/fees on orders you import to your country and you may be required to furnish special permission to do so. All documentation required and associated importation charges are your sole responsibility. Any packages returned due to failure to pay, inability to accept due to lack of required documents, or refusal will be assessed for completeness, damage, and if in good resellable condition will be refunded for the purchase price less the original shipping cost, restocking fees, and return fees imposed by the carrier. In the event an order/package is lost due to any of the aforementioned failures, The Nail Hub reserves the right to delay or deny any refunds/reimbursements until we are in possession of the returned goods.***
The products we sell at The Nail Hub are of the highest quality and are intended for use by trained nail professionals and/or registered students. These products cannot be found in retail stores. Due to the professional nature of the brands we carry they are sold exclusively through authorized distributors like The Nail Hub. As such there are certain areas where these products cannot be sold. Below is a list by brand of areas we are not authorized to ship to new customers. These restrictions only apply to the brands listed below. Should you live in one of these areas, please visit the main website for each manufacturer and find your local distributor's information.

Akzentz Products

CANNOT

be shipped to new customers in:
Albania
Armenia
Australia
Austria
Azerbaijan
Barbados
Belarus
Bulgaria
China
Croatia
Cyprus
Czech Republic
Dominica
Dominican Republic
Estonia
France
Germany
Hungary
Iran
Israel
Italy
Japan
Kazakhstan
Kyrgyzstan
Latvia
Lithuania
Mexico
Moldova
New Zealand
Norway
Pakistan
Poland
Portugal
Romania
Russia
Saint Kitts and Nevis
Saint Lucia
Saint Vincent and Grenadines
Singapore
Slovakia
Slovenia
Spain
Sweden
Switzerland
Taiwan
Tajikistan
The Bahamas
Turkey
UAE
Ukraine
Uzbekistan
Vatican City


Light Elegance products

CANNOT

be shipped to:
Andorra
Australia
Austria
Belgium
Canada
Chile
Denmark
El Salvador
Finland
Germany
Iceland
Ireland
Israel
Malta
Netherlands
Norway
Portugal
Scotland
Spain
Sweden
Switzerland
Trinidad
UK

IN NO EVENT WILL THE NAIL HUB, LLC OR ITS DIRECTORS, OFFICERS, OWNERS AND EMPLOYEES, BE LIABLE FOR ANY CLAIMS, DEMANDS, DAMAGES LIABILITIES, SUITS, ATTACHMENTS, JUDGMENTS, LOSSES, PENALTIES, FINES, SETTLEMENTS, EXPENSES, INCLUDING COURTS COSTS AND REASONABLE ATTORNEYS FEES INCIDENT THERETO; INDIRECT, SPECIAL, INCIDENTAL, ECONOMIC, CONSEQUENTLY SOLD BY THE NAIL HUB, LLC BUYER SHALL INDEMNIFY, DEFEND AND HOLD HARMLESS THE NAIL HUB, LLC FOR ALL SUCH CLAIMS AND ACTIONS IN EACH CASE NOTWITHSTANDING THE ACTUAL OR ALLEGED NEGLIGENCE, PROVIDED THAT THE NAIL HUB, LLC LIABILITY WILL BE LIMITED TO THE PURCHASE PRICE OF THE PRODUCT.